This battery is designed for the telecom market and with the challenges in mind to change space and capacity.
The 5GPL5048 product is so advanced that you can simply switch your lead acid batteries for this lithium module.
Just connect the cables, turn on power – and walk away. Due to the special dimensions it will fit in every outdoor cabinet.
With this battery you can always be connected and remotely manage your back-up system.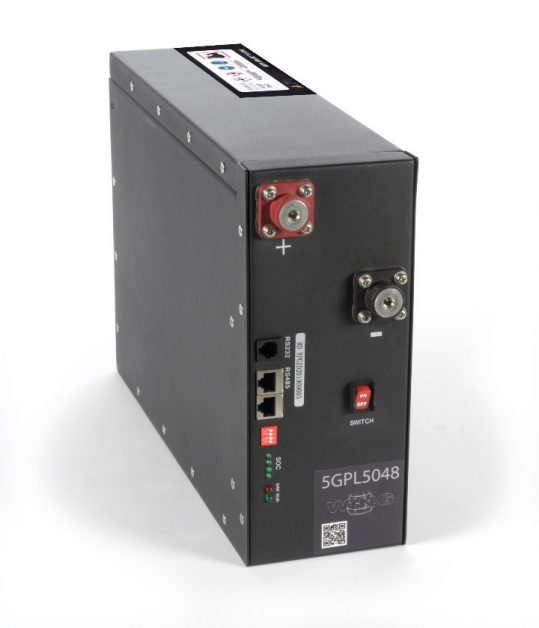 Optimal capacities available
Compact construction 12 year life
EUROBAT high performance
EN60896-2 compliant
High charge efficiency
International standard footprint
No topping up
VRLA (valve regulated lead acid)
FV0 flame retardant casing
Standards and Certification
No special shipping requirements
Non Hazardous goods see
IATA/ICAO EN60896-2-UL certification
Deutsche Telecom TL4423-06OGIV
VDS Certification